2012 Wing Chun Online Book Giveaway
From now till the end of the year we are giving away 12 sets of books that's 24 books total to represent 2012.
Thank you for visiting Wing Chun Online.
Sign up for your chance to

Win 2 Signed Wing Chun Books
by Sifu John Wahnish!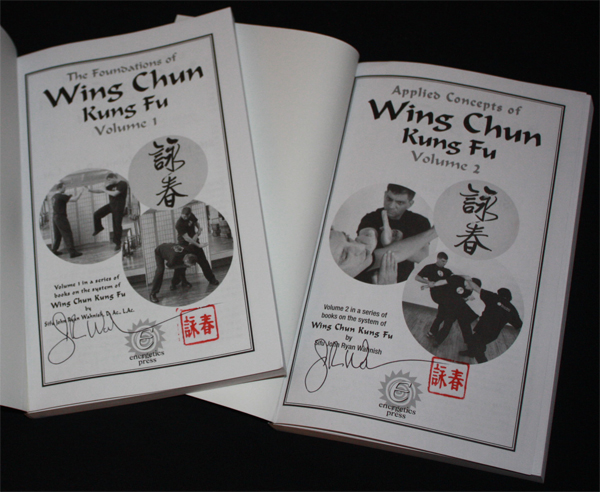 These are truly must have Martial Arts Books!
Learn the foundations of Wing Chun Kung Fu like never taught before!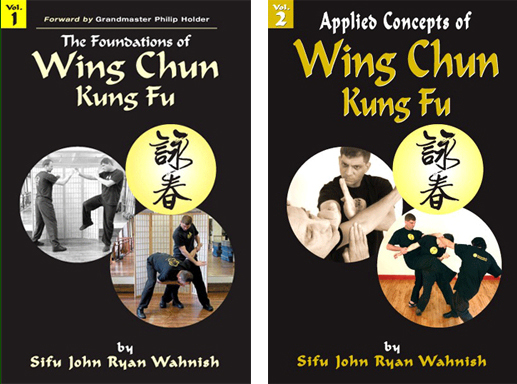 Book 1: The Foundations of Wing Chun Kung Vol.1
Pages: 215 Size: 5.5 x 8.5 $24.95
Description: THE FIRST COMPREHENSIVE BOOK ON THE FOUNDATIONS OF WING CHUN KUNG FU. This book is an educational tool on the background structure and philosophy of this amazing art. Along with precise explanation and instruction, this book is loaded with detailed photos. All levels of Wing Chun practitioners and martial arts stylists will benefit from this material. Topics include Wing Chun history, theory, stances, sil lum tao form, punching, kicking, drills, and self defense.
Book 2: Applied Concepts of Wing Chun Kung Vol.2
Pages: 220 Size: 5.5 x 8.5 $24.95
Description: Volume two of this exciting series, utilizes the theoretical knowledge explained in the first volume and applies it in action. Packed with detailed instruction and great photos, this book reviews core Wing Chun applications. Topics include Wing Chun theory, deflection of straight attacks and punches, deflection of circular attacks and punches, defending kicks, leg checks, utilizing kicks, simultaneous defense and attack, and Wing Chun in action.
Sorry…THIS GIVEAWAY IS OVER